Colorful Dot Glass Platter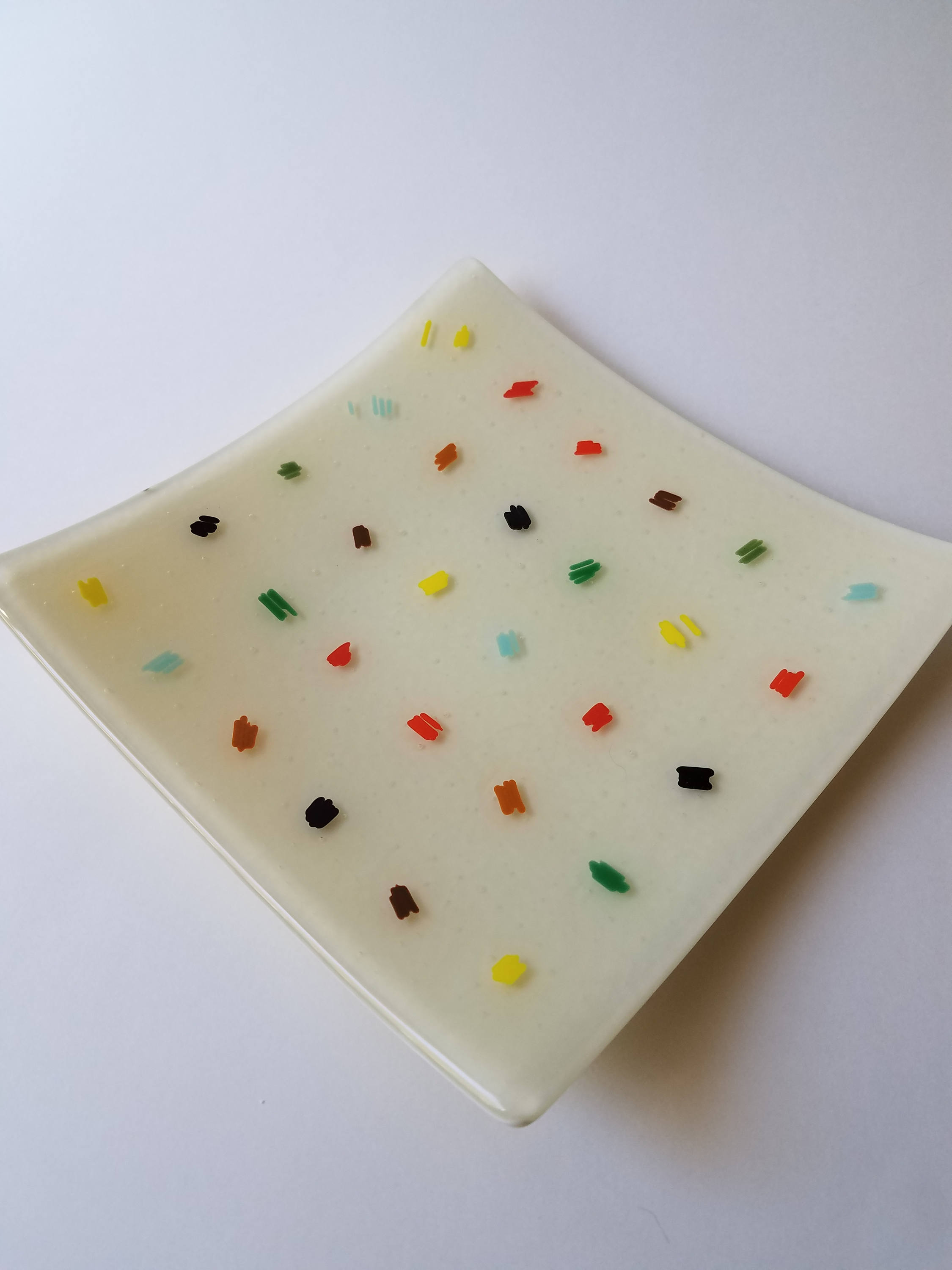 Colorful Dot Glass Platter
Elegant and geometric, this fused and slumped glass 8x8 inch plate mixes and matches with other pieces in our collection for a fun and funky table decor!

-Our dishes are handmade, one of a kind, and food safe, made of 6mm, fused and slumped glass. The design is made with colorful stringer glass, which is glass formed into long, thin strings. The stringer is broken into pieces by hand and placed into whimsical patterns.

Dishes are made by layering two sheets of 3mm glass on top of each other. A design, made of stringer glass, is arranged on the top layer. At that point, the glass is "fused" in the kiln. This essentially means that all the layers of glass are melted together to create one piece of 6mm glass. Over several hours, the fused glass will "anneal." Annealing is the process which cools the glass down very gradually over several hours, depending on the thickness of the glass, in order not to shock the glass into shattering. Once the anneal fire is complete, the flat glass pieces are removed from the kiln and loaded onto slumping molds, and placed back into the kiln. A second firing allows the glass to gently slump into the mold, creating a gracefully arching surface.