Colorful Dot Glass Plate, Custom Color and Size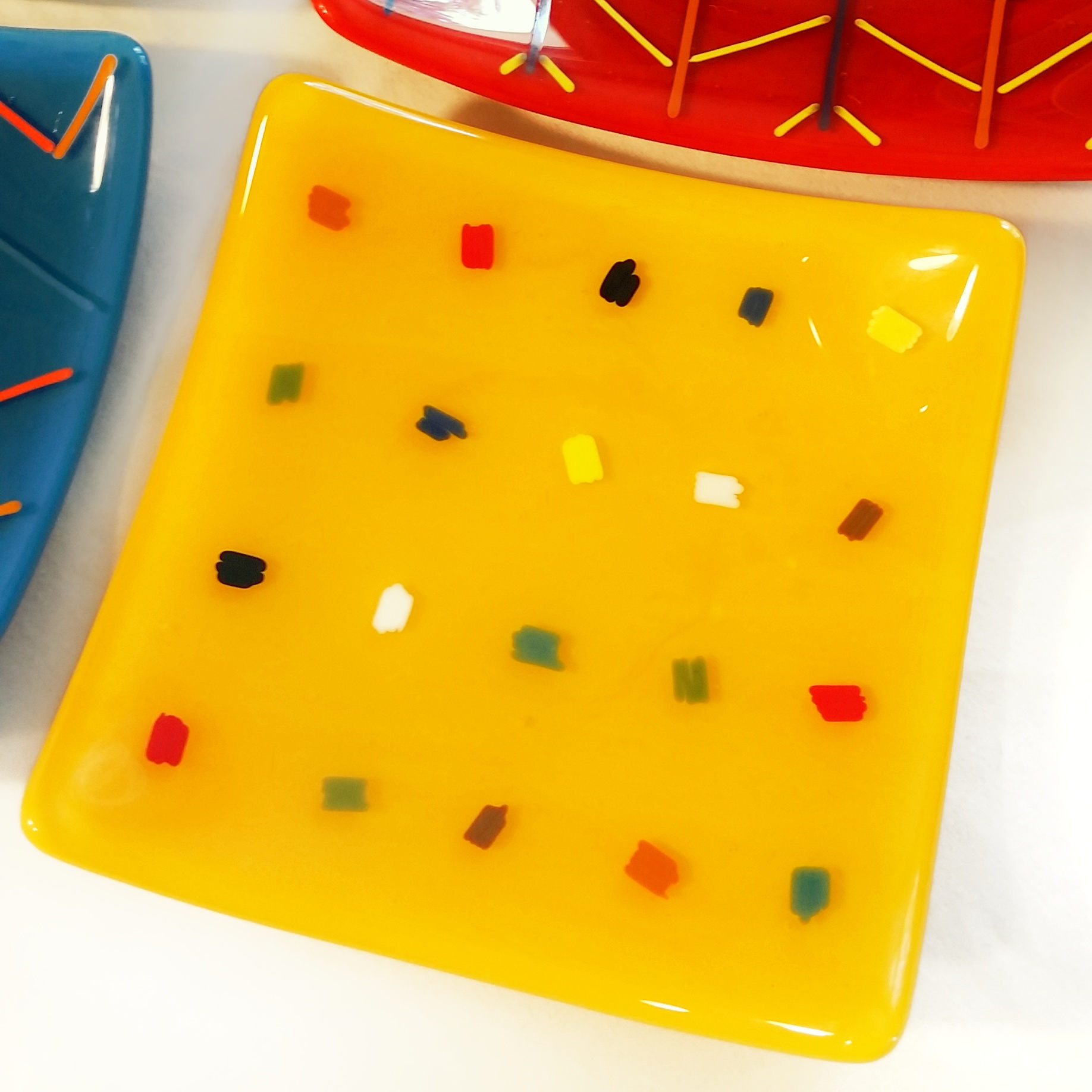 Colorful Dot Glass Plate, Custom Color and Size
Elegant and geometric, this fused and slumped glass plate mixes and matches with other pieces in this collection for a fun and funky table decor!

-Our dishes are handmade, one of a kind, and food safe, made of 6mm, fused and slumped glass. The design is made with colorful stringer glass, which is glass formed into long, thin strings. The stringer is broken into pieces by hand and placed into whimsical patterns. This listing is for a colored plate of your choosing with the above geometric design, seen in the photos. Since each plate is handmade, the colors and placement of the stringer glass may vary slightly. Stringer glass color may need to be changed in order not to blend into the background color. Those will be chosen by our designer, unless you have a specific wish. Please contact us in that regard. Choices may be limited by availability.

-Customizable size makes these appropriate for everything from ring dishes and sushi dishes to full-sized dinner plates.

-This listing is made to order. Lead time will vary depending on how many dishes and the size ordered (larger dishes may take longer). For one dish, 2 weeks, or less. If your order contains multiple items, or large plates, lead time increases to 3-4 weeks.