Blue and White Glass Dishes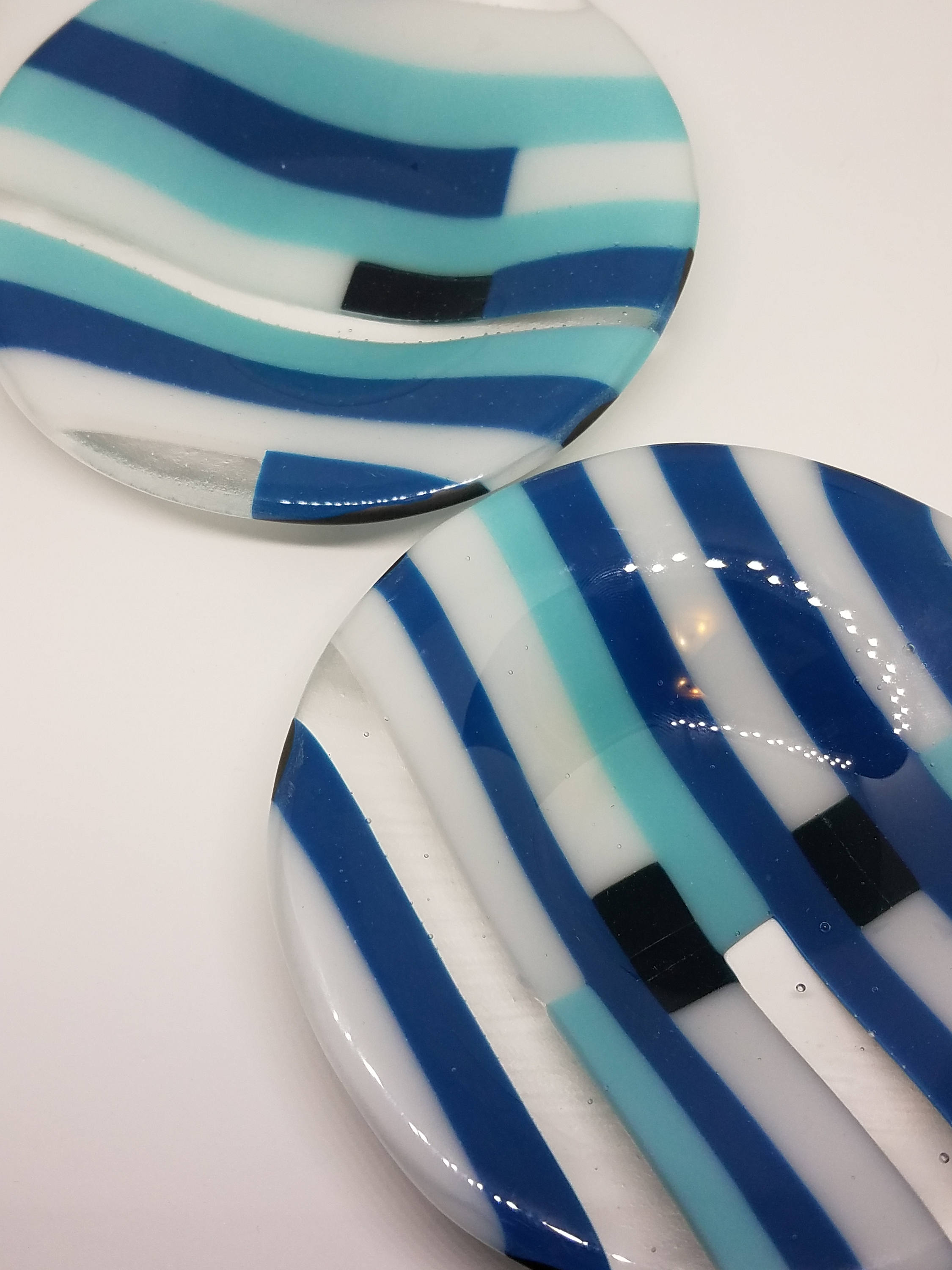 Blue and White Glass Dishes
Elegant and geometric, this set of two small shallow bowl or dish, makes a perfect accent piece.

Dishes are handmade, one of a kind, and food safe. Made of 6mm, fused and slumped glass, this dish measures 5".

Perfect size for dessert, small servings, or display. Bring a little fun to your next dinner party!
sold out